Speaker Spacers
6.5 Car Speaker Rings For Honda
Brand :Yelew
Product origin :China
Delivery time :3-20days
Supply capacity :300+ pcs in stock
3D digitally designed
Factory-style texture
Constructed of high quality, high heat, automotive grade ABS plastic
Designed with precision tolerances, so the kits match the factory dash contours perfectly
Precision brackets & tabs make the installation easy and secure
100% satisfaction guaranteed
Car Speaker Rings For Honda
Specifications:
Color: Gray
Outer Diameter: 13-3/8"
Cutout Diameter: 11"
Height: 5/8"
12" Carpeted MDF Speaker rings
MDF (Medium Density Fiber) Construction
Install with this kind of speaker spacers to make the outside ranges meet up well with speakers of car.
Our speaker spacers are constructed of high quality, high heat, automotive grade ABS plastic.
Suitable for Honda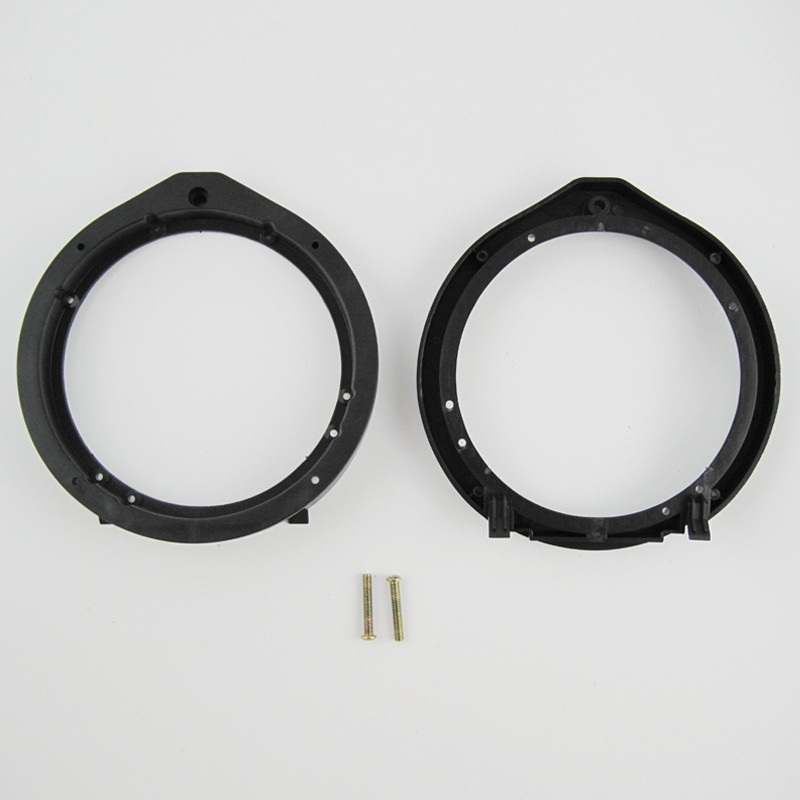 Features:
High quality at an affordable price
Expertly made from premium materials
Yelew products are tested vigorously to ensure sound quality and accurate engineering. Working with only latest in computer automated software and machinery.
Yelew continues to be a trend setter in the marketplace.
Yelew delivers quality results by utilizing only the most efficient engineering and manufacturing processes.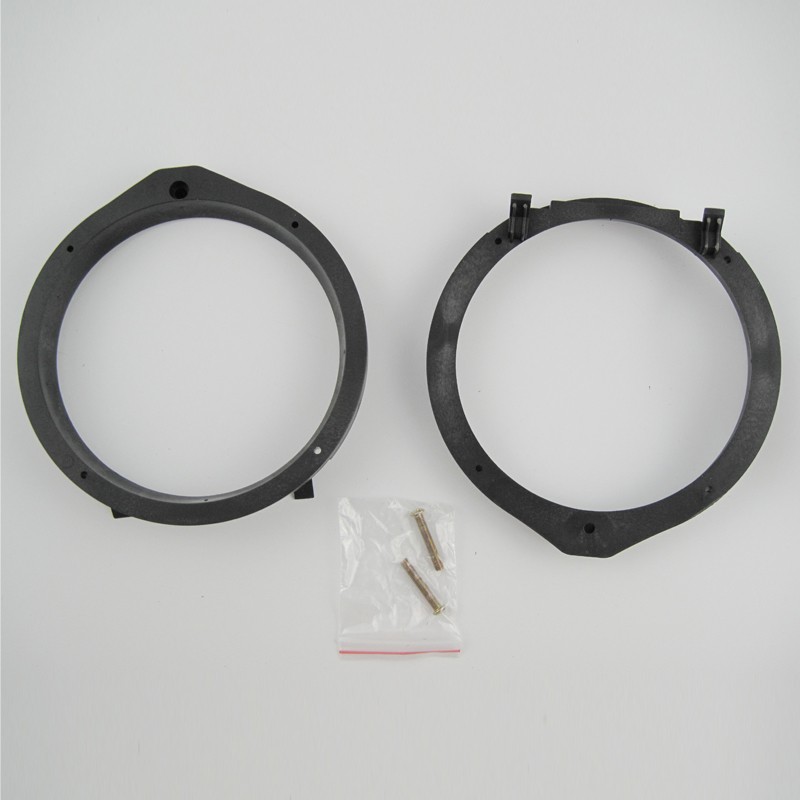 Warranty
Yelew warranties your product to be free from defects in material and workmanship under normal use for a period of one1year from the date of original purchase. If this product is identified as "refurbished" or "b goods", the warranty is limited to a period of three 3 months from the date of original purchase. Should service be necessary under this warranty for any reason due to a manufacturing defect or malfunction during the warranty period, Yelew will repair or replace (at its discretion) the defective merchandise with equivalent condition merchandise.
Warranty replacements may have cosmetic scratches and blemishes. Discontinued products may be replaced with more current equivalent products. This warranty is valid only for the original purchaser and is not extended to owners of the product subsequent to the original purchaser.
What is not covered?
This warranty is valid only if the product is used for the purpose for which it was designed. It does not cover:
Damage due to improper installation and/or subsequent damage to other components.
Damage caused by exposure to moisture, excessive heat, chemical cleaners, and/or UV radiation.
Damage through negligence, misuse, accident or abuse.
Repeated returns for the same damage may be considered abuse.
Speakers damaged due to amplifier clipping or distortion.
Items previously repaired or modified by any unauthorized repair facility.
Products with tampered or missing barcode labels and serial numbers.
Service performed by anyone other than Yelew.
Get the latest price? We'll respond as soon as possible(within 12 hours)