Speaker Spacers
6x9 Car Speaker Rings
Brand :Yelew
Product origin :China
Delivery time :3-20days
Supply capacity :300+ pcs in stock
3D digitally designed
Factory-style texture
Constructed of high quality, high heat, automotive grade ABS plastic
Designed with precision tolerances, so the kits match the factory dash contours perfectly
Precision brackets & tabs make the installation easy and secure
100% satisfaction guaranteed
6x9 Car Speaker Rings
Install with this kind of speaker spacers to make the outside ranges meet up well with 6x9 speakers of car.
Our speaker spacers are constructed of high quality, high heat, automotive grade ABS plastic.
These speaker spacers are specially designed to allow for effortless and time-saving installation of your new aftermarket speakers. They ensure perfect fit, superior craftsmanship, and enduring service life. Backed by superlative quality and solid value, these Yelew speaker spacers are the most appropriate option for your mounting needs.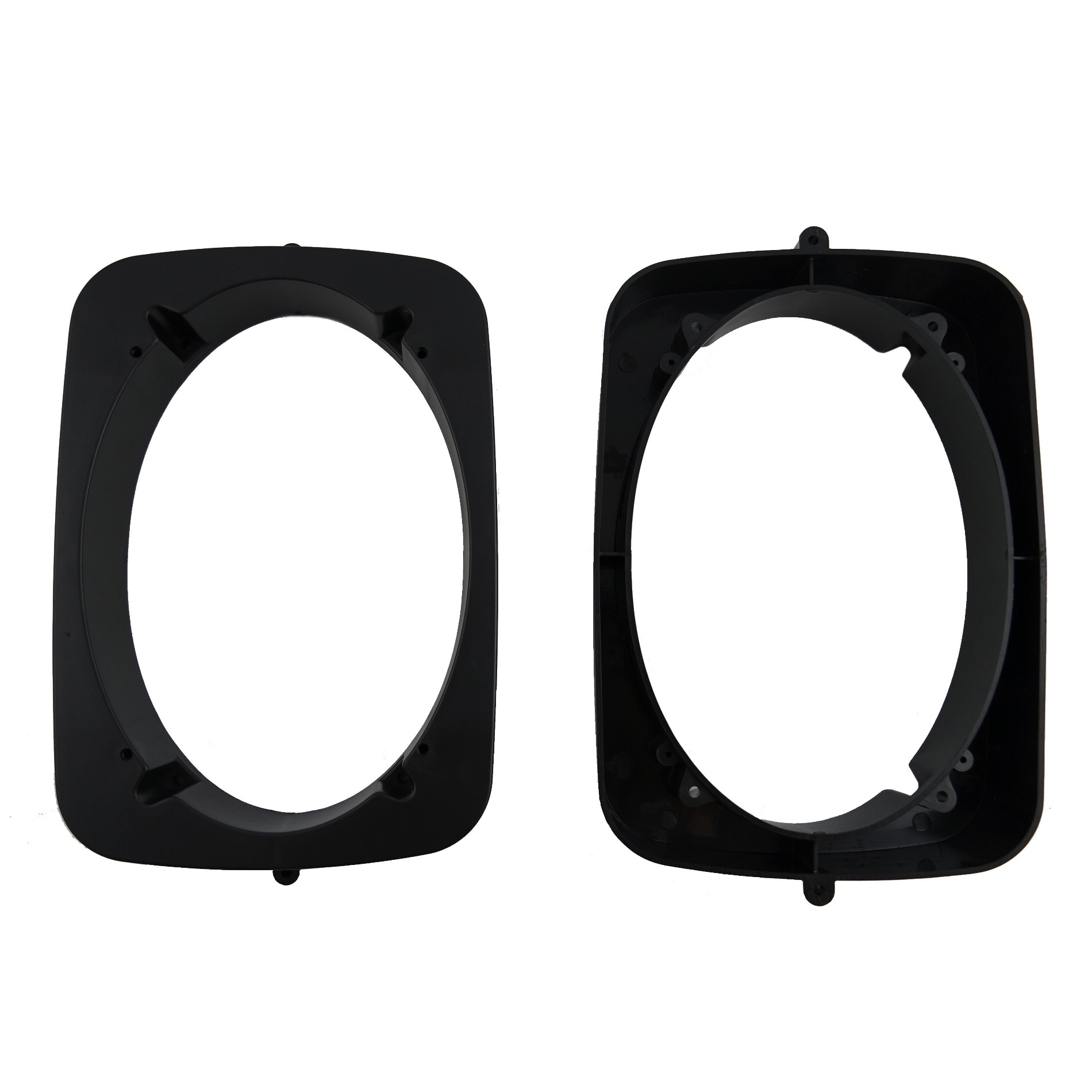 These high-grade speaker spacers by Yelew will allow you to install your brand-new aftermarket speakers into your factory speaker locations with minimum efforts and time. Elaborately designed to provide you maximum usability and convenience, these adapters are super easy and safe to use. They are crafted from durable materials using advanced equipment to provide excellent strength and superior endurance year in and year out. Strictly conforming to high quality standards and offered at friendly prices, the Yelew speaker spacers easily top competitors.
Warranty
General warranty information
Yelew warrants to the original purchaser of a Yelew product that its product will be free from defects in materials and workmanship per the terms of the warranty applicable to the specific product. Yelew provides a range of warranties, which will vary from product to product. Its warranties range from a limited one-year warranty up to a limited lifetime warranty.
Limited one, two, three year warranty
Yelew warrants all products to be free from defects in material and workmanship for the period stated on each product commencing upon the date of purchase. If no specific warranty period is stated on a product user manual and/or packaging, the default warranty will be one year from the original date of purchase. Yelew products are sold with the understanding that the purchaser has independently determined the suitability of this product. This warranty is offered to the original purchaser of this product only.
This warranty does not cover the product if physically damaged, subject to negligence or misuse, abuse, alteration, accident, or an act of God. This warranty does not apply to the product that has water or physical damage by accident or which has been misused, disassembled or altered.
If the product should prove defective within the stated warranty period, return the product to Yelew Inc. Yelew , at its option, will repair or replace the product with a new or refurbished same or similar model of equal or lesser value. In no event shall Yelew Industries, Inc. be responsible for claims beyond the replacement value of the defective product or in any way shall be liable or responsible for consequential or incidental damages. No express warranties and no implied warranties, whether for fitness or any particular use or otherwise, except as set forth above (which is made expressly in lieu of all other warranties) shall apply to products sold by Yelew . Yelew Industries cannot be held responsible for discrepancies/inconsistencies that may occur due to 3rd party manufacturing changes or options.
Limited lifetime warranty to the original purchaser
Products manufactured and identified by Yelew Industries, Inc. come with a limited lifetime warranty ("lifetime warranty"). Lifetime warranty designed products are warranted to the original purchaser against defects in materials and workmanship for as long as the original purchaser owns the product as follows:
Consumer tech products: Lifetime warranty on all non-electronic parts 3-year limited warranty on all electronic parts and speaker drivers
12V automotive products: Lifetime warranty on all non-electronic parts 2-year limited warranty on all electronic parts and speaker drivers
Yelew guarantees that all its products that carry its limited lifetime warranty will function as represented. Upon proof of warranty coverage, it will repair or replace the defective product with a new or refurbish
Get the latest price? We'll respond as soon as possible(within 12 hours)