Car Installation Kit
Bmw X5 Radio Fascia Kit
Brand :Yelew
Product origin :China
Delivery time :3-20days
Supply capacity :300+pcs in stock
3D digitally designed
Factory-style texture
Constructed of high quality, high heat, automotive grade ABS plastic
Designed with precision tolerances, so the kits match the factory dash contours perfectly
Precision brackets & tabs make the installation easy and secure
100% satisfaction guaranteed
Bmw X5 Radio Fascia Kit
Your new headunit + Our Fascia frame will let your car radio fit perfectly!
Install with this kind of frame to make the outside ranges meet up well with the universl dvd players of car.
Match and tighten universal audio-din.
Our dash kits are constructed of high quality, high heat, automotive grade ABS plastic.
Before your purchase, please make sure your headunit comes with following 2-DIN size: 173x98mm / 178x100mm / 178x102mm
Special for BMW X5.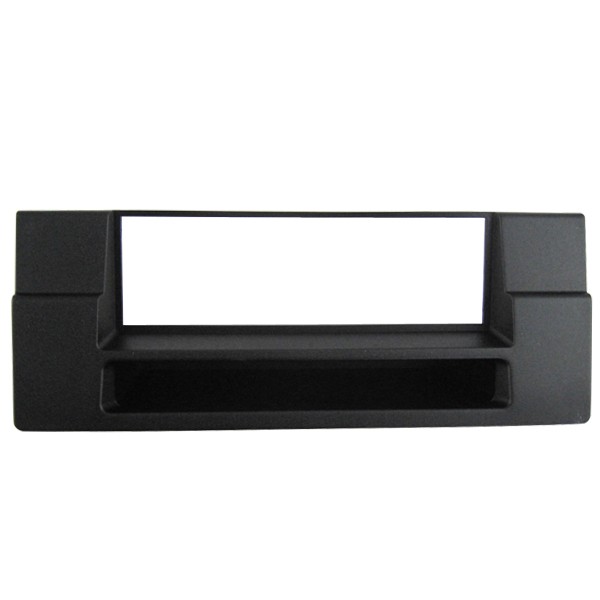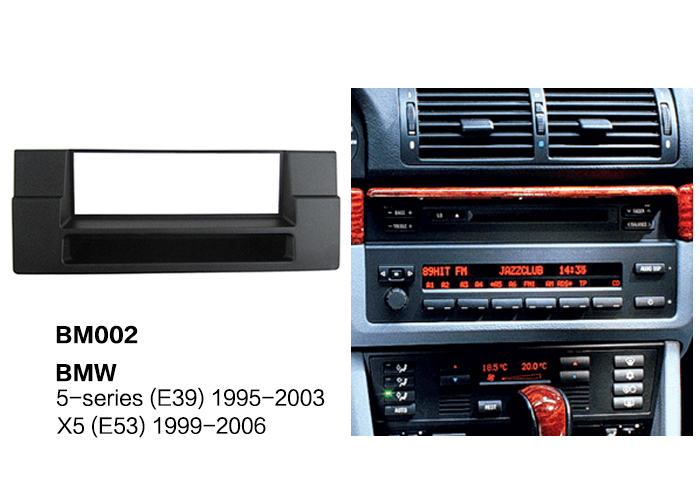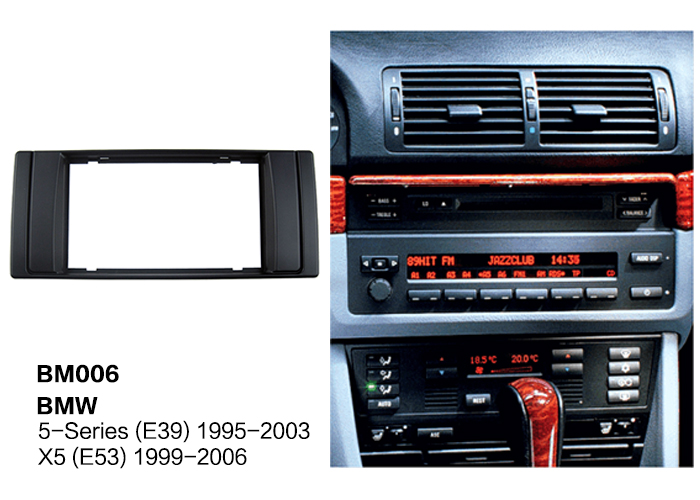 Get the latest price? We'll respond as soon as possible(within 12 hours)