Tool
Car Audio Installation Tool Kits
Brand :Yelew
Product origin :China
Delivery time :3-20days
Supply capacity :300+ pcs in stock
3D digitally designed
Factory-style texture
Constructed of high quality, high heat, automotive grade ABS plastic
Designed with precision tolerances, so the kits match the factory dash contours perfectly
Precision brackets & tabs make the installation easy and secure
100% satisfaction guaranteed
Car Audio Installation Tool Kits
High Quality Car CD /DVD Removal Tools Car stereo Removal Tools
Car Sound Maintenance Tools.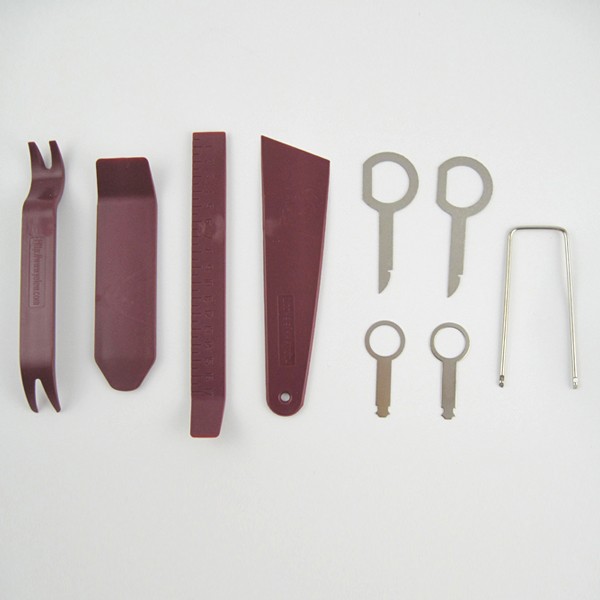 Features: Unique scratch and effortless design:
1. Car audio disassembly helper contains most of the city car audio disassembly tools Multi-function combination tool, designed for the models on the market today.
2. This combination tool has fine workmanship and excellent materials, and is also a good gift for friends.
3. When you disassemble the inner panel, instrument panel, and audio control area of the car, this is your good helper.
4. Compared with the previously sold tools containing metal rocker, the construction is very hard, it is easy to warn the door buckle, and because of the use of iron or stainless steel, the surface of the tool is hard, especially the part of the paint will be damaged, in different parts. After use, it will leave a warp.
5. This paragraph is an improved upgrade tool. While ensuring the service life and strength of the tool, completely abandon the metal material, all of which use a very good quality synthetic material, have a certain elasticity, good toughness - when the door plate is applied Better protection of the buckle, and will not leave a warning on the car like a metal rocker.
6. The type is very comprehensive, including the removal of the door panel and the rocker for the interior, etc., smooth and flexible, ** the complete removal of the parts on the protection car
7. This product is brand new with packaging.
Note: Please remember to operate when the car is stationary and completely extinguished.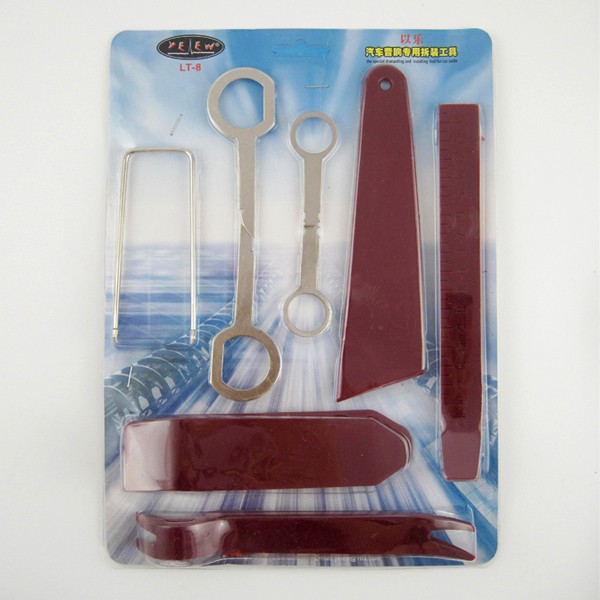 Get the latest price? We'll respond as soon as possible(within 12 hours)