Car Installation Kit
Toyota Rav4 Car Radio Dash Kits
Brand :Yelew
Product origin :China
Delivery time :3-20days
Supply capacity :300+pcs in stock
3D digitally designed
Factory-style texture
Constructed of high quality, high heat, automotive grade ABS plastic
Designed with precision tolerances, so the kits match the factory dash contours perfectly
Precision brackets & tabs make the installation easy and secure
100% satisfaction guaranteed
Toyota Rav4 Car Radio Dash Kits
Single / Double DIN Stereo Dash Kit by Yelew Electronics. Used to install universal stereos which is approximately 7" wide by 4" or 2" high. Up yourself and your tunes over the factory installation with top-of-the-line audio products from Yelew Electronics. Built for just about any kind of music junkies, Yelew Electronics products will help you make your audio system work at its peak, creating an incredible sound reproduction for the most enjoyable rides. Made from premier grade materials, they can withstand the rigors of daily driving and will last you for many years.
Features:
Allows aftermarket stereo to be installed in factory location
Precision designed for a gapless fit between the dash and the kit
Color and Texture matches the factory dash
High quality automotive grade ABS construction
Easy to install. No special tools are required.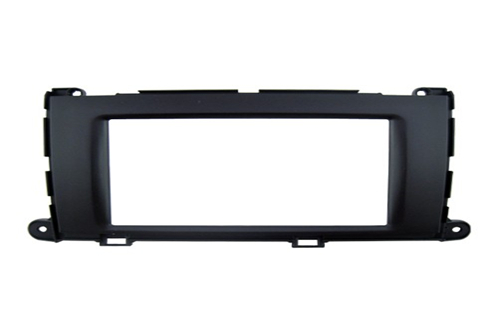 Music has a life-changing power that can make your day, brighten up your mood, and keep you going through daily routines in less mundane and more productive fashion. High-end Yelew Electronics audio products are just the way to up the ante on your vehicle's stereo performance to let you enjoy a powerful sound with dazzling clarity and stunning detail. They will elevate you and your music to the next level of pure driving enjoyment behind the wheel of your prized possession for billions of miles to come. Built using premier materials, modern-edge technology, and advanced manufacturing tools, these products ensure superior-grade quality, precise fitments, and long-lasting life. Boasting high-profile, sleek, yet rugged design, they are perfect for audio slaves and music heads who live up to active lifestyles and use their products in the many environments, in which they work and play from the sand to the snow and beyond. So, get the most out of your audio system with Yelew Electronics audio products and have the most spirited rides of your life, with your heart and your favorite tunes beating as one.
Warranty
General warranty information
Yelew Electronics warrants to the original purchaser of a Yelew Electronics product that its product will be free from defects in materials and workmanship per the terms of the warranty applicable to the specific product. Yelew Electronics provides a range of warranties, which will vary from product to product. Its warranties range from a limited one-year warranty up to a limited lifetime warranty.
Limited one, two, three year warranty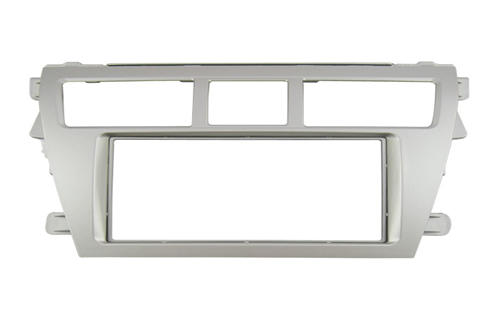 Yelew Electronics Industries warrants all products to be free from defects in material and workmanship for the period stated on each product commencing upon the date of purchase. If no specific warranty period is stated on a product user manual and/or packaging, the default warranty will be one year from the original date of purchase. Yelew Electronics products are sold with the understanding that the purchaser has independently determined the suitability of this product. This warranty is offered to the original purchaser of this product only.
This warranty does not cover the product if physically damaged, subject to negligence or misuse, abuse, alteration, accident, or an act of God. This warranty does not apply to the product that has water or physical damage by accident or which has been misused, disassembled or altered.
If the product should prove defective within the stated warranty period, return the product to Yelew Electronics Inc. Yelew Electronics, at its option, will repair or replace the product with a new or refurbished same or similar model of equal or lesser value. In no event shall Yelew Electronics Inc. be responsible for claims beyond the replacement value of the defective product or in any way shall be liable or responsible for consequential or incidental damages. No express warranties and no implied warranties, whether for fitness or any particular use or otherwise, except as set forth above (which is made expressly in lieu of all other warranties) shall apply to products sold by Yelew Electronics. Yelew Electronics Industries cannot be held responsible for discrepancies/inconsistencies that may occur due to 3rd party manufacturing changes or options.
Limited lifetime warranty to the original purchaser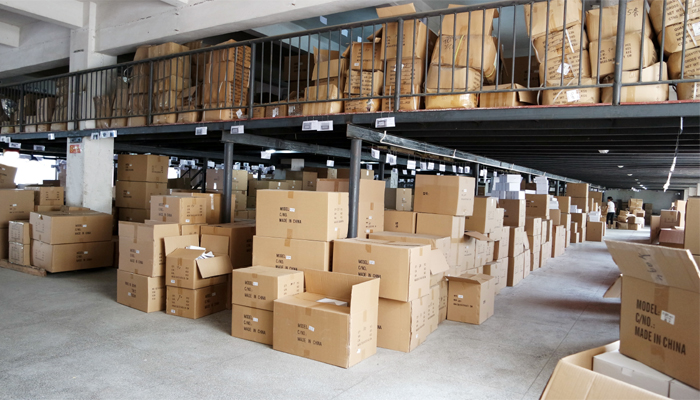 Yelew was established in 1998 as a small wholesale company with large aspirations in mainland China. Yelew becomes the innovator of automotive aftermarket accessories since 2004. We provide in-dash car audio installation kits for most models of vehicles such well-known automakers as TOYOTA, HONDA, MITSUBISHI, FORD etc. We invest to the tooling of many models of car audio installation kits.
Get the latest price? We'll respond as soon as possible(within 12 hours)