Car Installation Cage
Universal 2 Din Head Unit Cage Fitting Kit
Brand :Yelew
Product origin :China
Delivery time :3-20 days
Supply capacity :300+PCS in stock
3D digitally designed
Factory-style texture
Constructed of high quality, high heat, automotive grade ABS plastic
Designed with precision tolerances, so the kits match the factory dash contours perfectly
Precision brackets & tabs make the installation easy and secure
100% satisfaction guaranteed
Universal 2 Din Head Unit Cage Fitting Kit
Install with this kind of frame to make the outside ranges meet up well with the universl dvd players of car.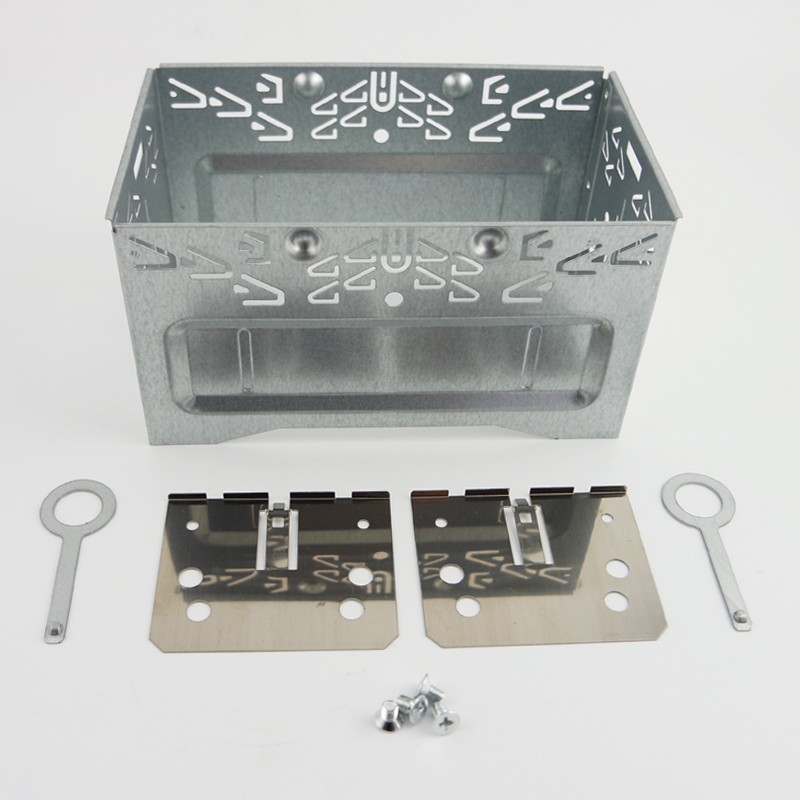 Car Installation Cage
Car audio conversion panel / CD modified face frame / navigation conversion bracket
Applicable to: Installation Cage of Universal 2 Din Head Unit
Standard size: 2-DIN
Material: ABS raw material
Without storage box
Inner Size: 174×98 Outer Size: 188×118
Enhanced! Rugged!
Car audio conversion accessories, double fixed body positioning iron frame, 2DIN model modified iron frame, universal standard size with inverted card.
The role of installing the iron frame is:
Due to the partial model, it is necessary to install the iron frame when the double-fixed mainframe cannot be fixed after the vehicle is installed.
Get the latest price? We'll respond as soon as possible(within 12 hours)